One Size
This magical facelift tool from ancient wisdom will give you an instant facelift & sculpt and leave skin looking glowing and radiant all day.
A breakthrough ayurvedic skin detoxifying and purification toning tool that uses the power of biocidals to balance the skin's proteins and pH and draws out toxins from the deeper layer of the skin. 
Massaging with this magic wand will instantly reduce fine lines, pore size, puffiness and help boost blood circulation,  production of anti-aging collagen and elastin and promotes lymphatic drainage and also help improve skin's ability to absorb skincare products.
As one of the most powerful and oldest facial massage tools, Kansa wands have been used for over 5,000 years and predate jade rollers and gua sha.
Regular price
$88.00
Sale price
$88.00
Unit price
per
Sale
Sold out
Share
View full details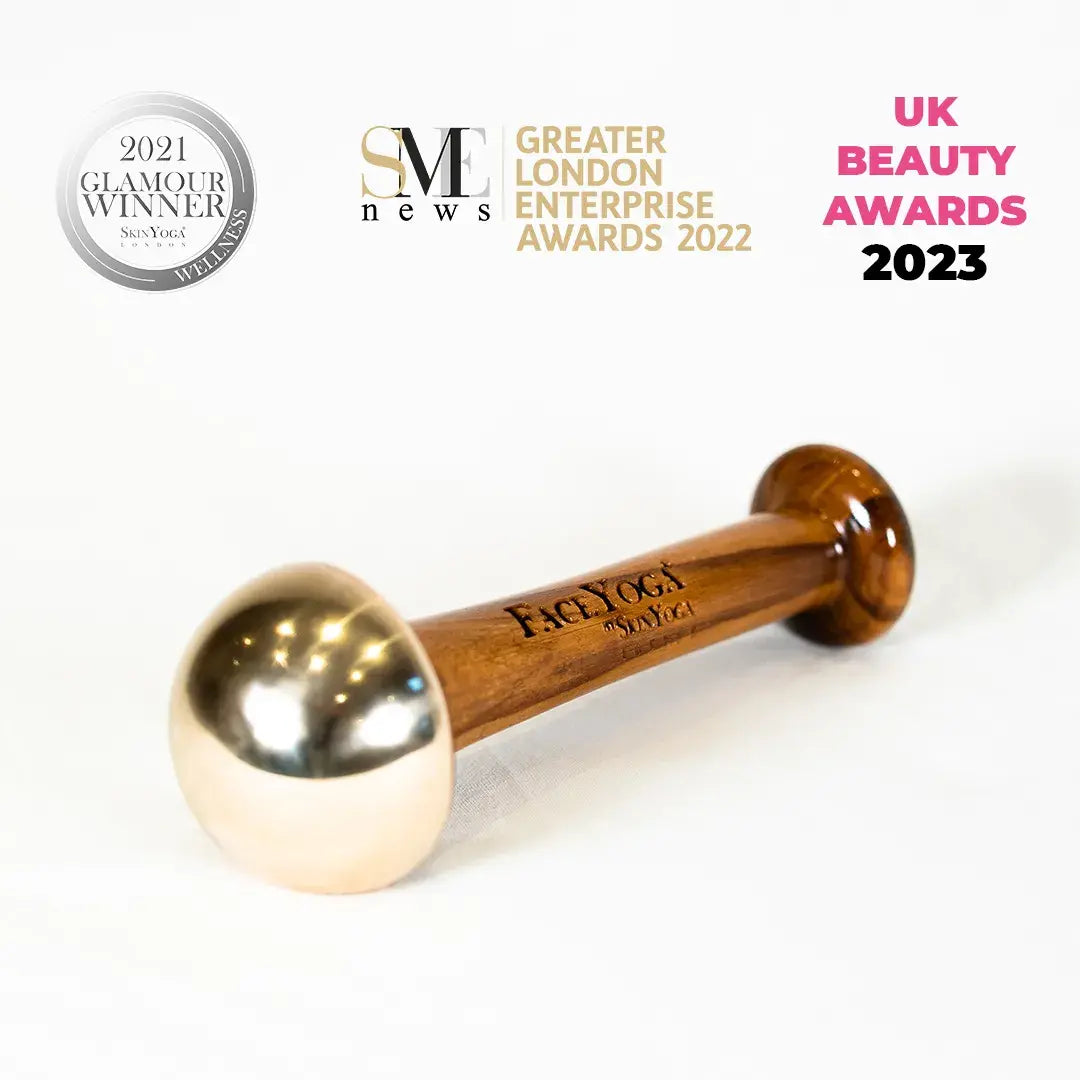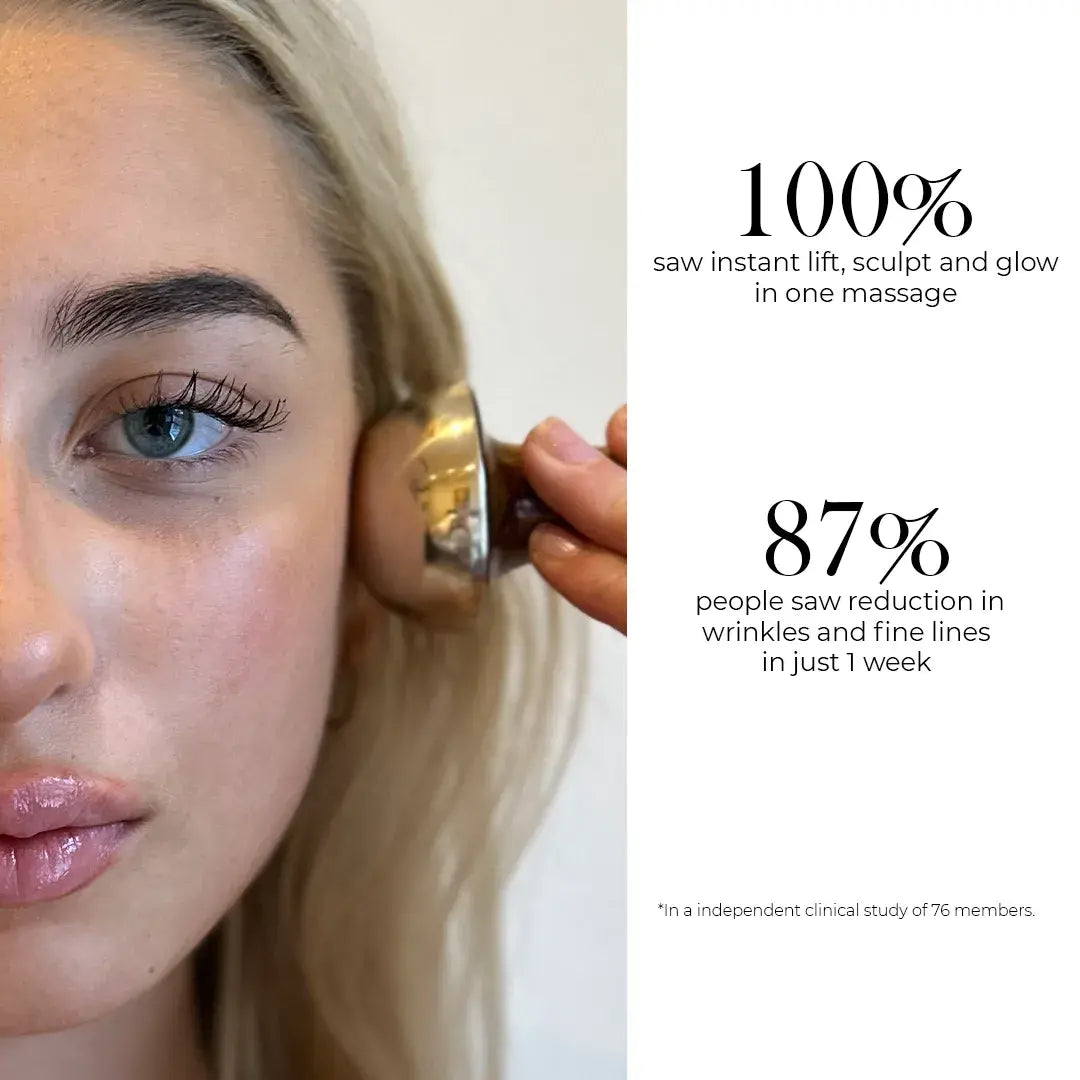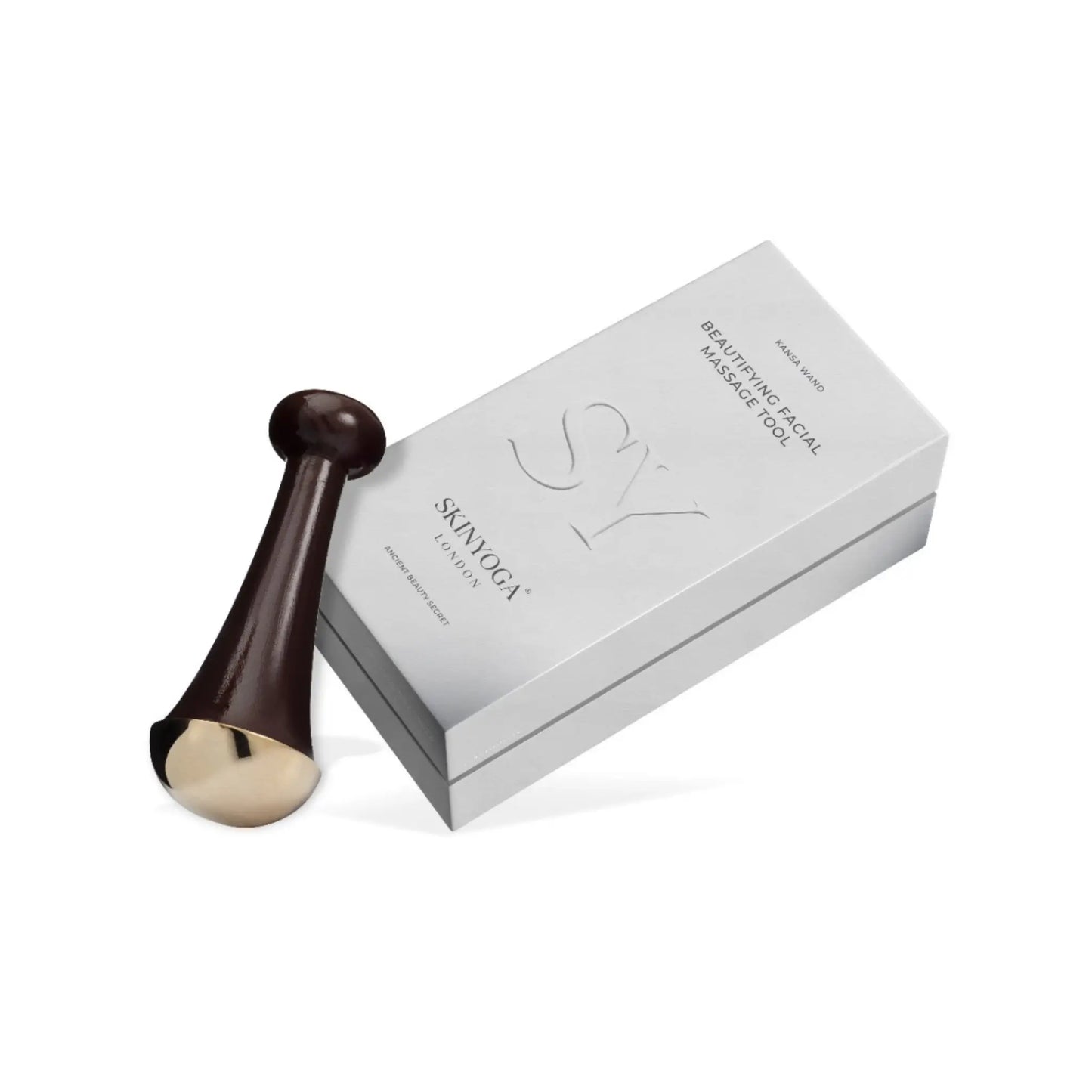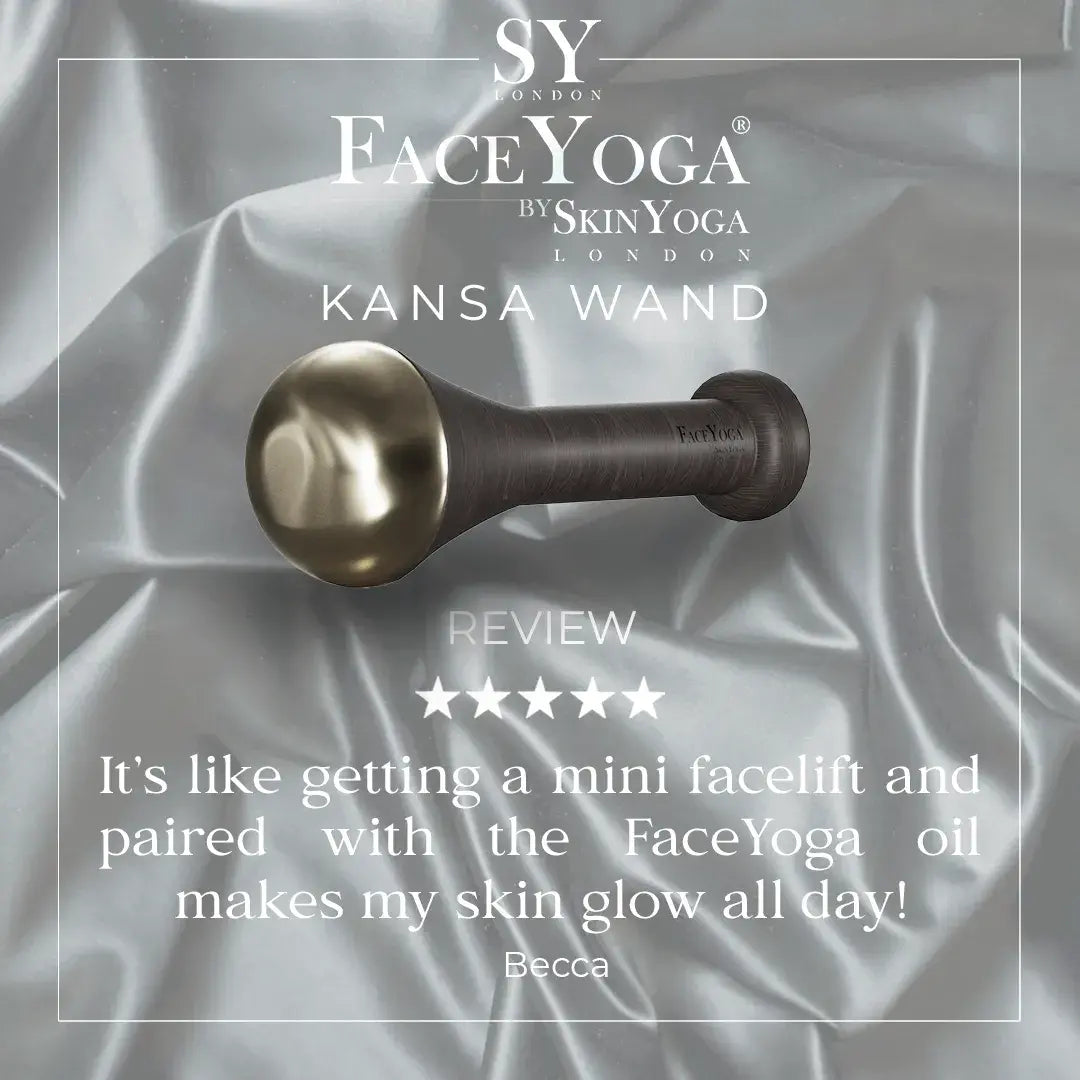 Benefits

Regular use aids lymphatic draining thus reducing puffiness and dark circles. Massaging with our Kansa wand also increases circulation and helps to oxygenate the skin and scalp which promotes healthier collagen production. The metal dome of the Kansa wand is a natural way to rebalance the pH of our skin.

Massaging your face with this beauty tool paired with traditionally developed Faceyoga® saffron serum can make your face glow like gold.

*This versatile massage tool can also be used to massage your scalp with our Hair growth serum to see faster hair growth.
How to use

In Ayurveda its recommend to pair the Kansa wand with an oil based saffron serum to increase the impact of your treatment, "Apply our Faceyoga Saffron serum to the face, massaging it in.

Then, take the wand and start moving it in circular motions around the eye sockets, and figure eights across the forehead and upward strokes across the jaw area
Use deep, slow and firm but gentle sweeping strokes from the centre of the face outwards to stimulate, lift and tone skin
Work the bigger groove under the cheekbones, moving outwards. Reserve the smaller groove for the jawline and down along the sides of your neck to stimulate the lymph glands and release toxins

If you see a greyness appear on the skin
Simply wipe with a cloth when done."Greyness around the massaged area indicates the release of heat, acidity, blockages, impurities and toxins from the skin that reacts with the pure kansa metal
Product Ingredients

100% teak wood handle with a base of pure kansa metal (copper + tin)
Miracle wand
Pairing the wand with the Saffron serum is a total game changer! I have noticed amazing results on my acne prone skin in just 1 week of daily use. It detoxify my skin and deep cleanses it.
Highly recommend, not only does it glide the serum all over your face, the massage you receive from it is great too. My skin glows immediately after. Its like having a 90 min facial in just 3 min. Also my skin is a softer and more toned.
Better then gua sha
I use this to apply and massage the saffron serum evenly on my skin and stimulate blood flow. Love the cooling, relaxing feeling on my skin. Glides beautifully on mu skin unlike gua sha. Makes me feel like am at a spa for a pamper session Really good quality! much loved addition to my nighttime regime.
Instant lift and glow
I love the face yoga saffron serum and was excited to try the wand, feels lovely to use, especially with the saffron serum. Highly recommend pairing the wand with the saffron serum, not only does it glide the serum all over your face, the application you receive from it is great too. I tried using it with other oils but dint give me the same glow and results. So switched back to the saffron serum. I haven't notice oxidising with my skin, but my skin feel firmer, lifted hydrated and glowing immediately after and more so the next day.
Amazing wand!
I am in my late 40s. I bought the saffron serum and this wand from one of the stores in Chelsea. Used it twice & was glowing so much. Got so many compliments from friends snd colleagues at the Easter party I am really happy bought this as it was a huge purchase for me 😊
Amazing! Easy to use
I've started using this wand every Sunday morning as a part of my extended weekly skincare routine and really like it. I can see a difference in my face which was starting to look a little saggy. My skin is definitely plumper and brightened. Really love it.